19" Inch 1U Black Cable Management Bar With 5 Plastic Rings
This ABS Cable Management make patch cable well organized and includes 8 open rings to provide a channel for your cables.The horizontal abs cable management can be used with all patch panels, rack and cabinet mount products. It mounts on standard 19" racks or cabinets and provided a clean, beautiful and simple means of organizing from small to large bundles of cables and patch cord. Cable Management improves the look of a closet or workstation and it is an essential element for easy adds, moves or changes. We are China Cable Management manufacturer offering 1U 4 Rings Plastic Cable Management Bar, 1U 5 Rings Plastic Cable Management Bar
, 2U 4 Rings Plastic Cable Management Bar,2U 5 Rings Plastic Cable Management Bar.
1. Features
1) 19" 1U 5 open rings for cable access and management;
2) Material: Fire-resistant ABS
3) High quality powder coated black finish
4) Easy to install, and can save installation expense.
5) Suitable for vertical and horizontal cable management.
More Cable Management Rings/Racks/Bars/Brackets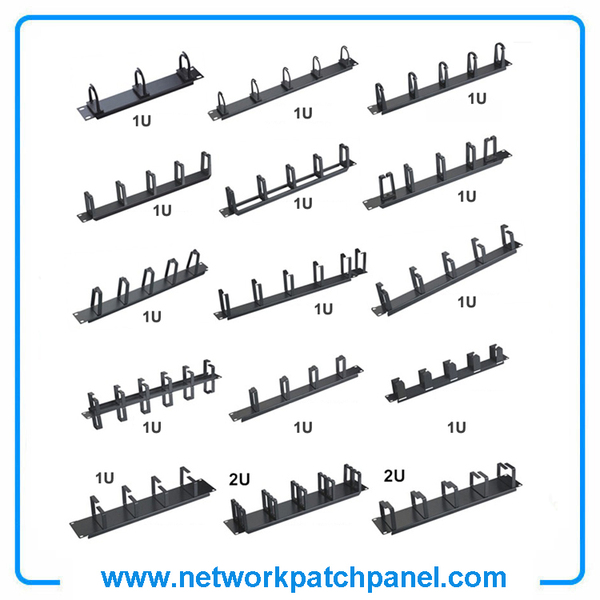 2. Application
It is used for network communication in telecommunication field, horizontal cabling system or equipment terminating,together with Cat6/Cat5e keystone jack module, Face Plate, wiring blocks, Cable Management, Cat5e/Cat6 Cables, patch patel, etc.